GlobComm ST11 11.7" detachable keyboard rugged tablet/laptop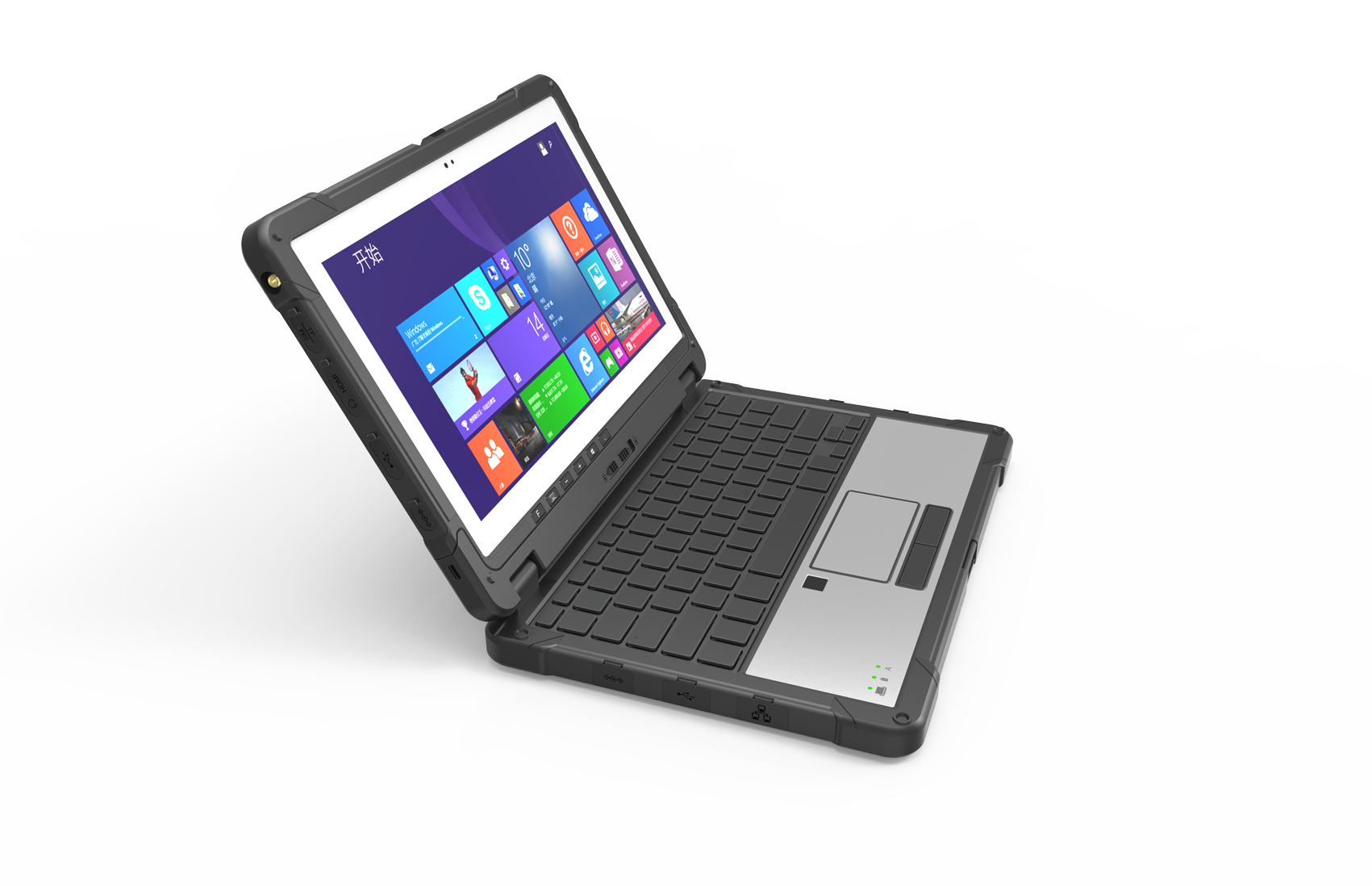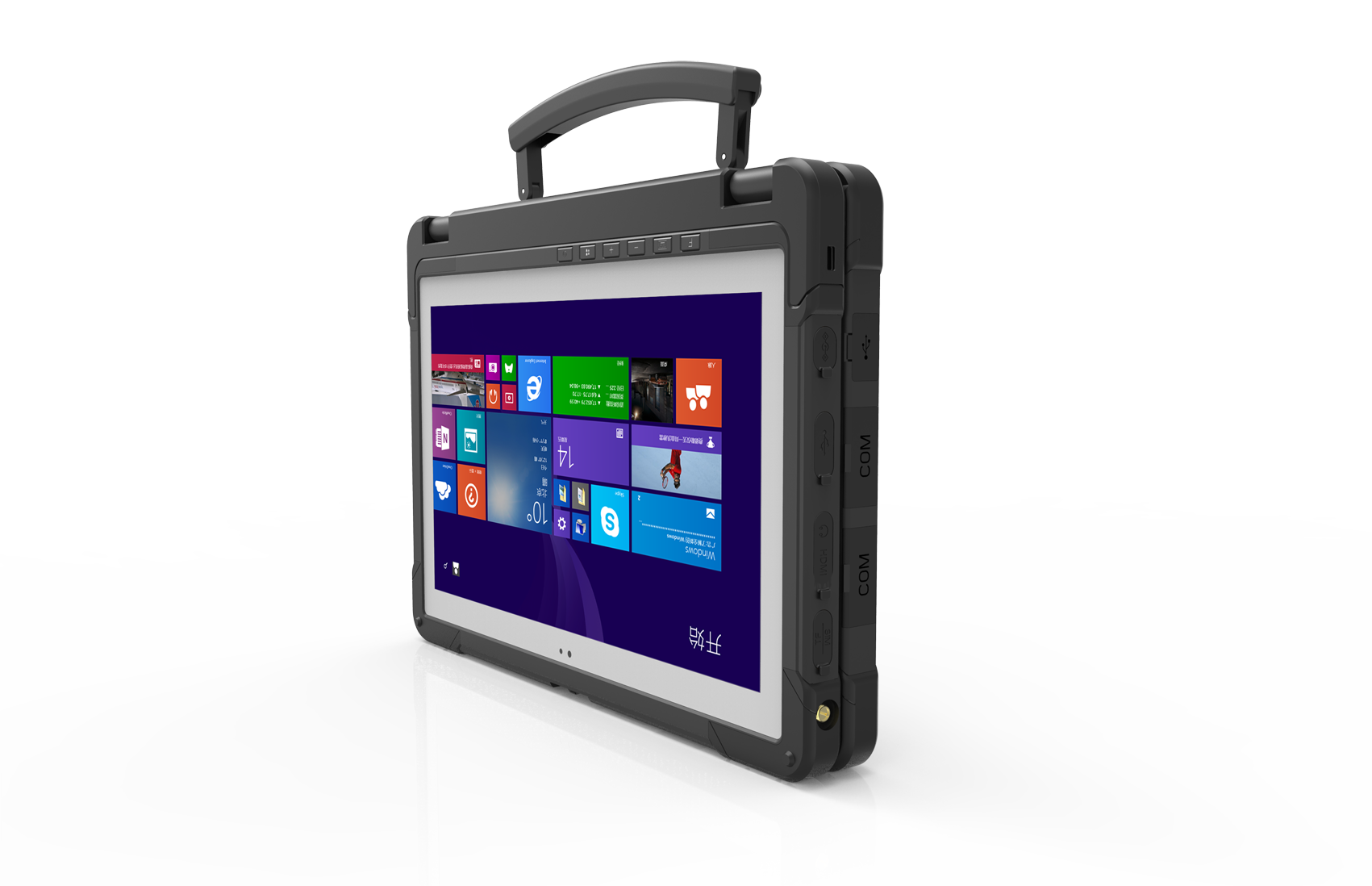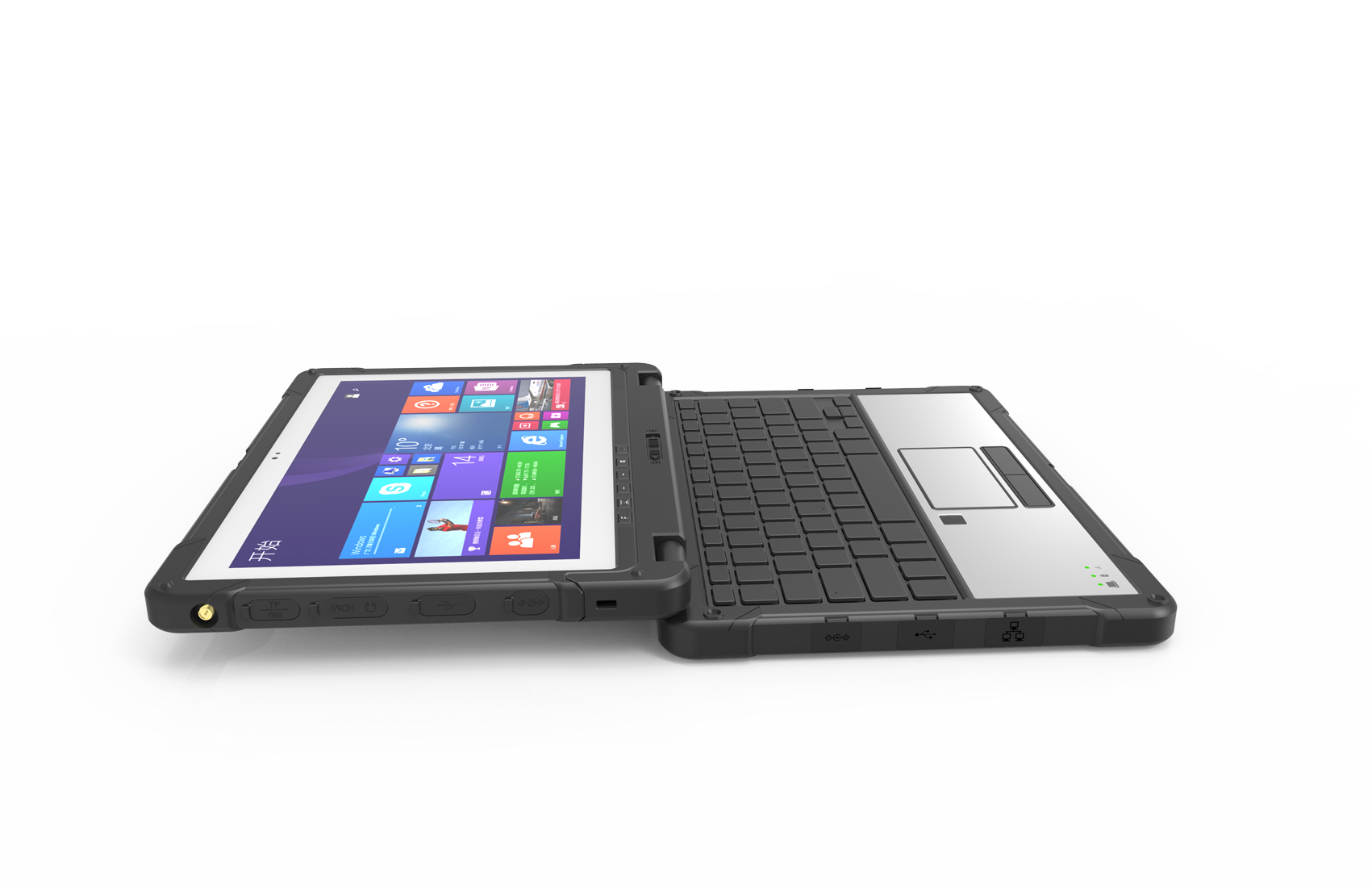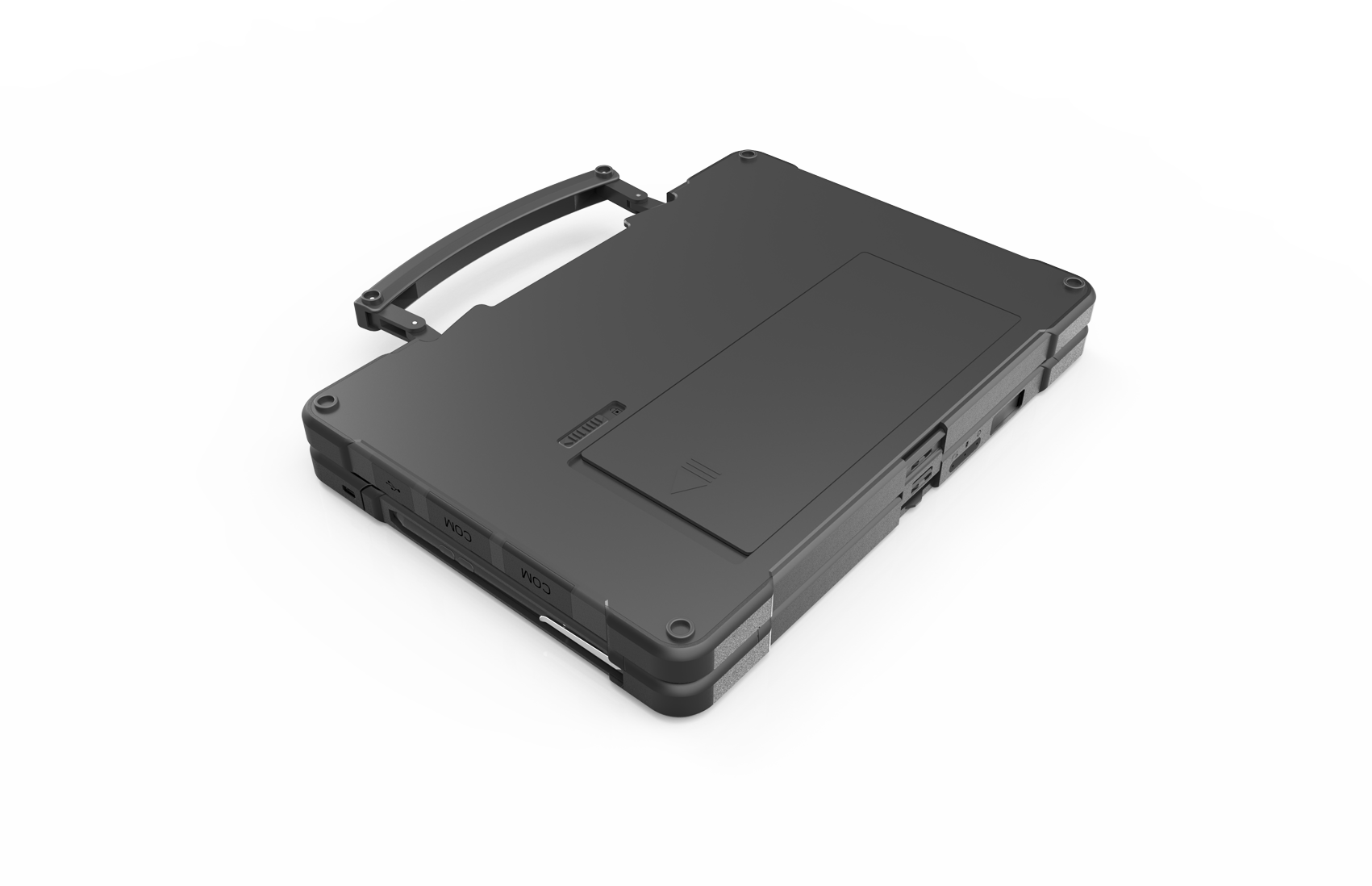 Product description
This rugged tablet/rugged laptop brings special features serial port and a capacitive multi-touch screen that supports glove touch, available on much more expensive tablets. Add options of Windows 10 or Android 5.1, 1D/2D barcode scanning this is the perfect outdoor business tool. Easy to carry with its carry handle.
Features:
IP65 high protection level, tablet PC combo designed to achieve the mobility of the tablet PC and keyboard connection, and improve operational efficiency.
High strength Corning gorilla glass touch screen, rugged and wearable.
Intel®Kabylake Core™ m3-7Y30, Windows 10 Home/Pro/IOT.
Dual battery design (7.4V/5000mAh
7.4V/6300mAh), life12~15 hours.
Dual positioning system:Ublox GPX / BeiDou.
Dual frequency WIFI, 2D Barcode Scanner
DB9 serial port, RJ45 serial port etc.n
Windows system, Intel Kabylake 7Y30 chip, large storage space
Support Windows10 Home/Pro/IOT system, High safety and easy operation; Adopt new Intel Kabylake 7Y30 chip, the performance is greatly improved, and the work efficiency and performance are optimized; 128g/256g/512g SSD, data reading speed is fast, Positive response.
Magnesium alloy and industrial plastic parts perfect combination, two-color mold design, ergonomic handle and keyboard
ST-X11 internal host adopts magnesium alloy stent, heat dissipation fast, light quality, good rigidity, strong shock resistance;appearance with aluminum alloy die-casting molding, high strength,not easy to deformation; double color mold design, more sense of texture, layering, enhance the grade; The handle and keyboard are ergonomically designed to enhance the user experience.
Barcode scanning, fingerprint identification and other functions, free collocation
Support 2D Barcode scanner, fingerprint identification, rapid acquisition; Support RJ45 network port, standard DB9 serial port (RS232, RS485) and other serial ports.
IP65 protection grade, large capacity, wide temperature dual cell design
IP65 high protection grade, industrial grade rugged quality, meet the standard of MIL- STD-810G  shock impact resistance, perfect application in a variety of complex harsh working environment; ST-X11 fuselage is equipped with 5000 Ma battery, 6300 Ma battery can be equipped with a keyboard plug replacement, wide temperature dual battery protection, improve machine endurance to 12~15 hours, to ensure the long time continuously work.
High strength Corning gorilla glass, with the original handwriting pen
ST-X11 is applied the third generation of Corelle gorilla glass, more than 7h hardness, increase 40%; The machine comes with standard handwriting, stylus, and handwriting input.
Dual GPS optional design, D GPS ual frequency WiFi
Support ublox GPS high-precision positioning, matching Beidou Positioning System, support dual positioning system, positioning more accurate.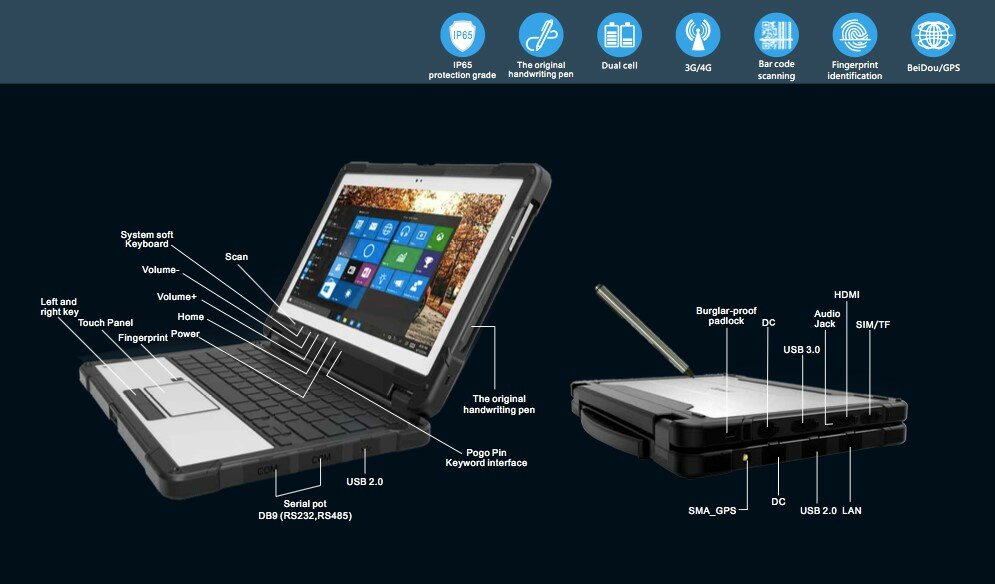 OPERATING SYSTEM
Windows 10 Home
Windows 10 Pro
Windows 10 IOT
Intel®Kabylake Core™ m3-7Y30 4M Cache, up to 2.60 GHz
Memory
4GB/8GB/16GB DDR3L
4GB/8GB/16GB DDR3L
Display
11.6" 1920*1080 IPS
10 Touch, Support handwriting
The third generation of Corelle gorilla high strength glass
Connectivity
WIFI 802.11(a/b/g/n/ac)
Bluetooth 4.0
3G /4G
GPS/BeiDou
Cameras
Adapter
Host Interface
USB 3.0 x1
SDHC/SDXC x1
SIM Card x1
HDMI C x1
14pin Pogo Pin x2
∮3.5mmx1
DCx1
Keyboard interface
Serial port DB9 (RS232 x1, RS485 x1)
RJ45 x1
USB 2.0 x2
DC x1
Aerial plug socket X1 (optional)
SMA_GPS x1
Other information
IP65
MIL-STD-810G
Battery: UN38.3, MSDS, Air maritime transport report environment
Drop: 1.0m on mode
Working temperature: -10°C to +50°C (-20°C to +60°C option)
Storage temperature: -30°C to +70°C
Temperature: 95% Non-Condensing
Regulatory approvals FCC, CE, CCC, A-TICK, C-TICK
Standard Vehicle Mount Charger
Integrated Vehicle Mount Dock with communication options (2 x USB, 1 x serial)
| | | | | | | |
| --- | --- | --- | --- | --- | --- | --- |
| GlobComm ST11 (incl. removeable keyboard) | | | | | | |
| Description | | Model# | | 1-5 | 6-10 | 11-100 |
| ST11 Win10 Pro 8GB-128SSD+3G | | ST11-P | GC170014 | $4,284.00 | $3,519.00 | $3,264.00 |
| ST11 Win10 Pro 8GB-128SSD+4G | | ST11+P+4G | GC170015 | $4,437.00 | $3,672.00 | $3,417.00 |
| ST11 Win10 Pro 8GB-128SSD+4G+2D | | ST11+P+2D | GC170017 | $4,692.00 | $4,539.00 | $4,539.00 |
All pricing RRP NZD excluding GST. Prices subject to change without notification.